Driving optimal performance & well-being in the workplace
flowprofiler® approaches emotional and social intelligence, resilience and motivation as abilities.
flowprofiler® uniquely assesses across 2 states, day-to-day and under pressure. The comparison allows for rich insight on a person's behaviour and how they utilise adaptive strategies in the workplace.
Through a professional or personal development plan, individuals, teams and leaders can develop and improve these abilities in the pursuit of the ultimate state of optimal performance and wellbeing.
The nature of the flowprofiler® and its well-rounded approach makes it a great tool for any leadership programme.
The combination of the factors of resilience, motivation, emotional and social intelligence makes the flowprofiler® perfectly positioned to develop leadership skills by bringing a new perspective and rich insights into performance success.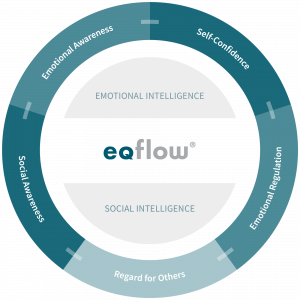 I am quite confident that BeInClarity will bring the flowprofiler® family of assessments to new heights with individuals and across organisations in the region.
Frequently Asked Questions!
How do we use flowprofiler® to track progress on optimal performance and well-being in our organisation?
the flowprofiler® assessment can be used as a pre and post measurement tool in a developoment map for talent, high-potential or leadership teams. Assesed uniquely on two states - day-to-day and underpressure; both before an intervention's start and reassessed in 12 months, you will have rich insights on a person's behaviour and how they utilise adaptive strategies in the workplace.
Do you have a free trial of the flowprofiler®?
Yes, we do if you are in HR, Learning or in a leadership position. You'll need to set aside 30min to do the online assessment and another 1hr to debrief your report with an accredited interpreter. Click the Free Trial button and give us your details. We'll send through the link for your free trial.
What types of reports do we get when we do a flowprofiler® assessment?
Five(5) reports - Team. Development. Management. Interview. Candidate. You can download a sample report. Look for the Download report button on this page.
Do you accredit inhouse HR or Learning professionals as interpreters?
Yes! It would be our pleasure. The accreditation process is virtual and tiered based on how you plan to use the flowprofiler® in your organisation. And, we have two Master Interpreters on our team who can help you through the process.